19 Before & After Pictures that Show the Difference a Little Love Can Make to a Pet
February 12, 2020
Valentine's Day is all about love, and that love certainly extends to animals! We want to show how a little love (and veterinary medicine)  can make a huge impact on the lives of pets.
Across all our hospitals, many animals who are strays, sick, or injured need medical treatment, and lots of TLC too! So, without further ado, please enjoy some before & afters of pets we've seen over the years who prove that a little love can really make a difference.
Ronnie
Ronnie was a drug laboratory Beagle and was so afraid of everyone, weighing 19 lbs. He was rescued through the Mount Ida Animal Adoption Program by Bulger's ER tech Corey and now he's a healthy 23 lb boy! Since he never had a true home before, his favorite thing to do is bask in the sun in his yard or lay on his mom on the couch. He's a lazy boy, and deserves every lazy moment.
Odie
Odie was brought to Bulger by a family who found him as a stray in New York while they were on vacation. They brought him all the way back home to Massachusetts and we treated him for a perforated corneal ulcer in his left eye and partial blindness. They were unable to keep him, but one of the ER techs decided to open her home to him. Now he spends his days trying to steal mom's milk and waffles at breakfast and loves any ball with a bell on it!
Gail
Gail came to Capital District as a stray when she was attacked by a few dogs. She had multiple bite wounds and a hernia, but with some love and tenderness of our doctors, and her new mom, a Client Care Specialist, she's now healthy, happy, and loved! We're so happy she got a second chance, and we were able to be a part of it.
Winter

Your classic "before adoption & after adoption" photos! Winter, a Pitbull Mix, was adopted from Worcester Animal Rescue League. The first photo was taken in her kennel at the rescue the day that she chose her humans. The second picture was taken only three days later after her adoption, and she looks completely different! You can see the happiness in her eyes, her ears are up, and she is smiling!
Lincoln
Lincoln (originally Mac) was found scavenging for food in Upstate NY when a Good Samaritan picked him up and immediately brought him to Capital District. With the help of the Mr. Mo Project, we figured out that he had pennies in his stomach causing copper poisoning that needed to be surgically removed with the veterinary team at Cornell University. One of the students there become his furever mom and now he's living his best life and going on lots of adventures!
Tanner
Cancer patient vs. cancer-free! Tanner recently celebrated five years of being canine lymphoma free at The Oncology Service. We first saw Tanner in July of 2014, when he was just under two years old. He finished his chemotherapy in January of 2015. Tanner and Katie, a known dachshund fanatic, bonded immediately and spent his weekly appointments snuggling and having fun! He's still in remission, feeling great, and will be eight years old this summer!
Luna
Little Luna was on the loose for two weeks after bolting on a walk. A Good Samaritan found her and brought her to Mass Vet and although she was a little banged up, she was soon on the mend and reunited with her family! Moments like this remind us all what we're here for.
BeBe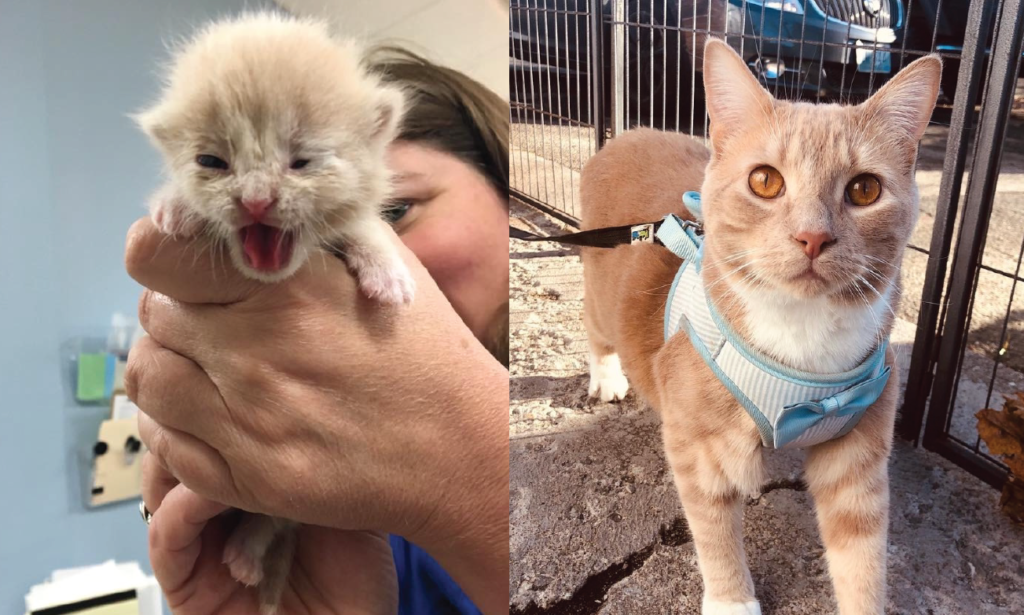 BeBe was found and by brought to Boston West by a Good Samaritan when he was about 3-4 days old. He found his furever home and now lives with two dachshunds, a chihuahua, a pittie, and another cat!
Dobby
Dobby was rescued at only three weeks old from a traumatic beginning on the streets. He ended up with one of our technicians at Boston West and with lots of care, attention, and socialization he was ready to go to his furever home in Rhode Island when he was older! He turned into quite the handsome boy and recently graduated from obedience school!
Chanel
Chanel spent a week in the ICU at Premier Grayslake for kidney failure caused by Leptospirosis. Once she was cleared, our entire Premier team cheered her on when she walked the red carpet out of ICU and home to her family! At her recheck, we were so happy to see her looking healthy & happy.
Winston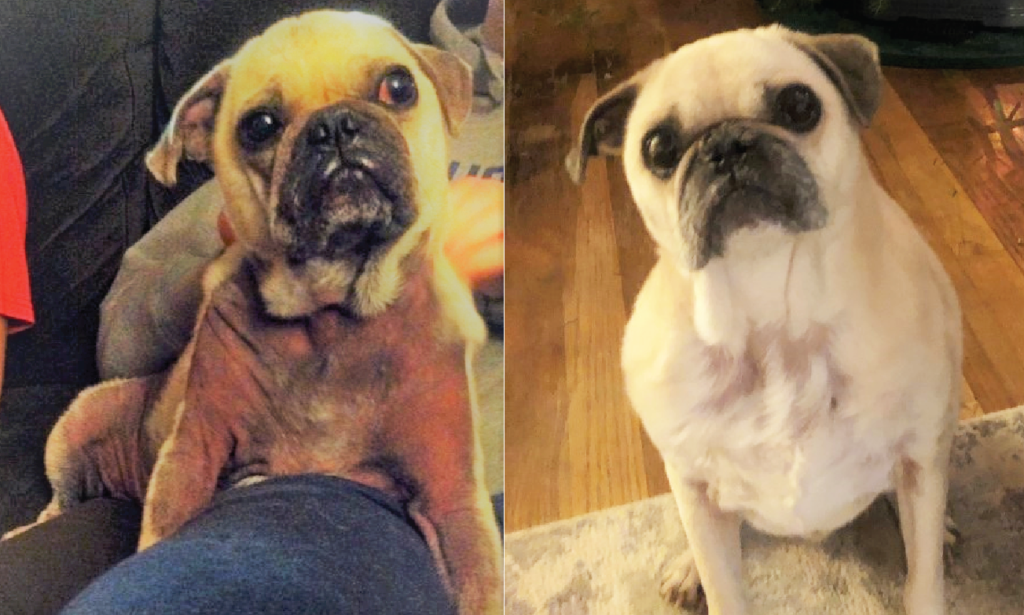 Winston had a terrible skin infection, but after months of medications, medicated baths, two cystotomy's, and a case of KCS (dry eye), he slowly improved and became a healthy Pug in his new furever home! He's the best lap dog and has so much spunk.
Cow
Cow came to Bulger needing surgery for Pectus Excavatum to repair his sternum because it was causing pressure on his heart and lungs making breathing difficult (check out the x-rays.) He healed quickly, and is now living life to the fullest in his furever home! He thinks he's a dog and LOVES to play fetch at 2 a.m.
Timmy
Tiny Turtle Timmy, or Tiny Tim for short, has a very special story. This 3-month old Pitbull Mix puppy was rescued by Soul Dog Rescue after being shot in his back with a BB gun causing paralysis and left on a road to be hit by a car. After arriving at Wheat Ridge, he underwent spinal surgery to remove the BB pellet and scar tissue. His foster mom, an ICU technician, even completely flipped her home to a physical therapy jungle gym to help build his strength. Months later, Timmy became stronger and stronger. Alissa says, "This guy inspires me. He inspires me to build a strong healthy core, mentally, physically, and spiritually. Timothy Turtle, it takes some core strength to lug your handsome little bottom around. Creating triumph from his trials, he cannot wait to wake up to another day, another adventure!"
Shelby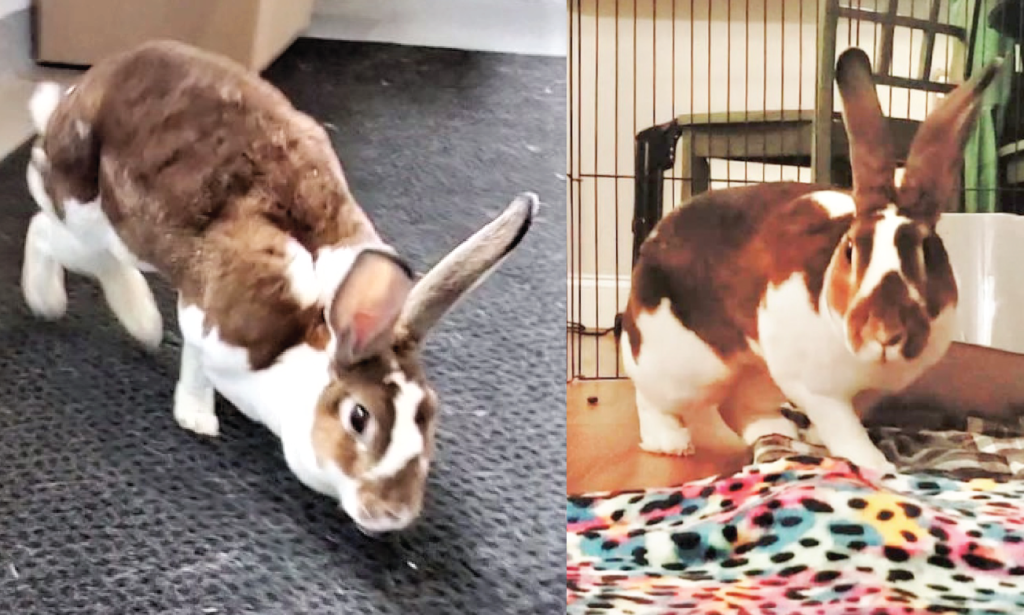 When Shelby the Rex Rabbit came to Bulger, she couldn't walk, had severe muscle waste, and her rump had wounds and no fur because she was being eaten by maggots. Six months later and with lots of exercise, physical therapy, and love she has gained back muscle mass and her hair has grown in completely! She lives a spoiled bunny life.
Brody
Brody came to Bulger covered in mats that were so tight that he had to be shaved down; you couldn't even see his eyes. Now five years later, he's well groomed and the cutest little Yorkie!
Jackson & Josie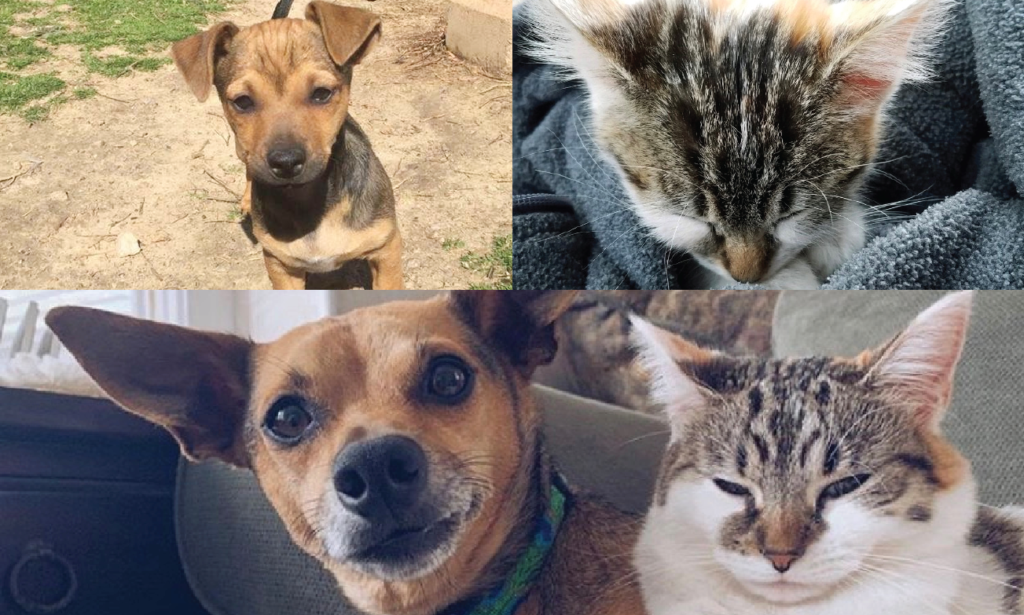 Jackson was a rescue pup from Arkansas and Josie was found on the side of the road in Ohio. Both were adopted by Bulger technician Becca and she loves them so much! A classic from rags to riches!
Jasmine
Jasmine was brought to Boston West by a Good Samaritan who found her while he was mowing his lawn. Technician Nancy became her foster mom which was quickly a foster fail. Jasmine is now a permanent member of Nancy's family!
Willow
Willow was found under a bridge and brought to Bulger. She was quickly scooped up by technician Heidi after being in the hospital for a few days and bottle fed every two hours. She now rules the roost at home!
Strudel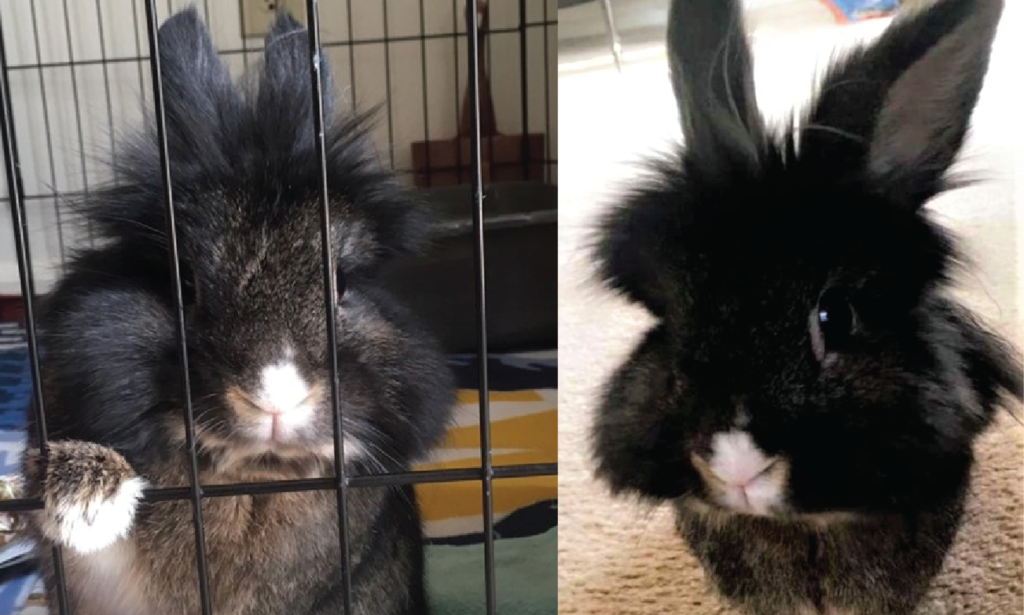 Strudel came all the way from a basement in Ohio. A Bulger technician found and adopted him and now he has a whole condo to roam! He has tunnels, a big bunny hutch, and open access to the living room to spend time with his family. He loves his greens at night and veggie treats!
---
Written by RACHAEL GILLIS